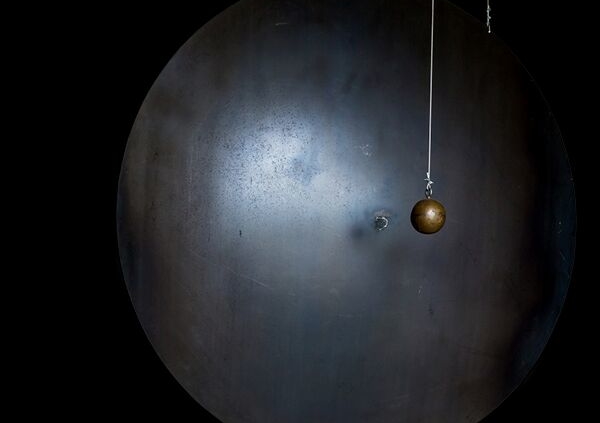 Tetraktis Ensemble will lead the 2020 Research-led Performance workshop at Fondazione Cini in Venice from 28th until 30th of October. The Research-led Performance series of workshops, started by the Institute of Music in 2016, brings together musicological experts and performers in a process of mutual integration: on one
hand, performance practice is consolidated thanks to archival research acquisitions and theoretical study; on the other, academics can make use of the experience of performances to verify and refine their scholarly investigations. The workshop is for percussionists with experience of playing solo, or in orchestras and percussion ensembles, and composers interested in exploring the use of percussion in an orchestral or chamber composition. The three pieces selected for study are by composers whose archives are held by the Institute of Music: Giacomo Manzoni, D'improvviso, for six/twelve percussionists (1981); Niccolò Castiglioni, Cronaca del Ducato di Urbino for six percussionists (1991); and Fausto Romitelli, Chorus for six percussionists (2001).
The practical sessions will be led by the Tetraktis Percussioni Ensemble. Moderated by Gianfranco Vinay (University of Paris 8), the theoretical sessions will be conducted by Massimiliano Locanto (University of Salerno), Veniero Rizzardi (Ca' Foscari University, Venice, and Cesare Pollini Conservatory, Padua), and Francisco Rocca (Fondazione Giorgio Cini).
Lastly, there will be a talk by the composer Giorgio Battistelli. The workshop will end with a concert by the Tetraktis Percussioni Ensemble.
https://www.df-artists.com/wp-content/uploads/2020/01/img_Colpo-di-Gong_def-per-grafica-1.jpeg
600
600
df-artists
https://www.df-artists.com/wp-content/uploads/2018/04/df-artist-logo-fusi.png
df-artists
2019-10-01 12:14:06
2020-07-14 12:15:18
ENSEMBLE TETRAKTIS IN VENICE FOR FONDAZIONE GIORGIO CINI LEADING 2019 WORKSHOP PERCUSSIONE CREA-AZIONE.